Evaluate. Research. Act
At The Lost Dogs' Home our first priority is rehoming as many animals as possible however we always strongly encourage would-be adopters to make careful choices when adopting pets. As the COVID-19 pandemic started to take hold in Australia in late March 2020 we saw a sudden and overwhelming demand for pet adoption due to the encroaching period of social and self-isolation. In this campaign we asked people to:
EVALUATE: Consider your living environment, lifestyle and those that already exist in household.
RESEARCH: Take an in depth look at the type of animal that you are considering adopting.
ACT: Make a responsible decision for all parties involved.
The primary message we wanted to get across is that our shelter staff work tirelessly to prepare our beautiful animals for adoption. When our four legged visitors leave us we want to make sure it's for the first and last time.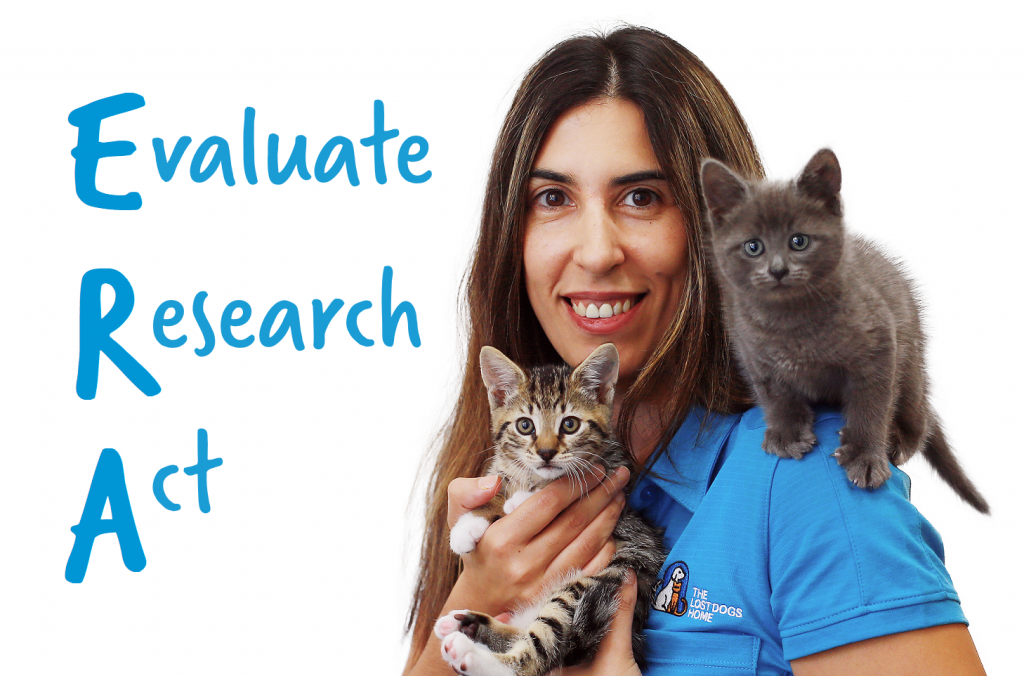 The Real Housecats of Melbourne
In March 2020 we unashamedly used the popularity of Real Housewives of Melbourne to launch The Real Housecats of Melbourne campaign. Adult cat adoption fees were slashed to $0 in order to give them the best chance of new families, kittens were just $50 to adopt.
Fun and engaging bios were written for each cat to entice the public to align them to characters on a TV show. Lucky for us the REAL Housewives didn't take offence and some of them even liked our posts on Facebook!
229 Cats and kittens were adopted during the promotion so we were very pleased with those results.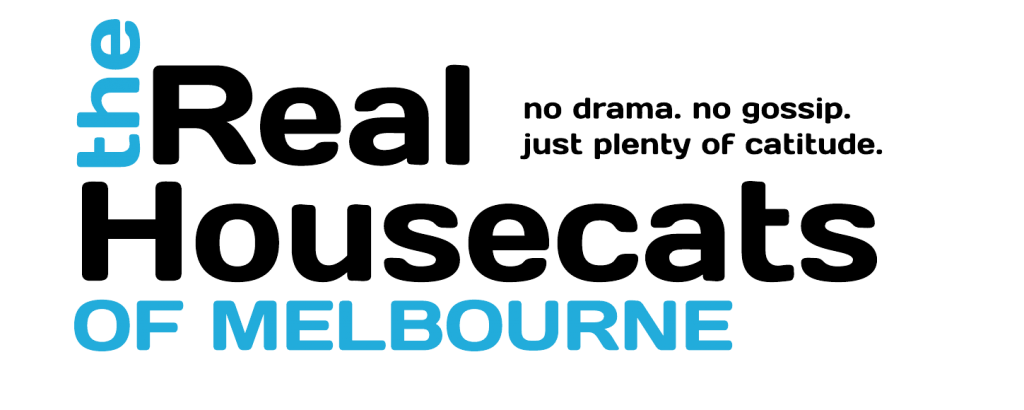 Shelter Dogs Make 1st Class Pets
In February 2020 to encourage would-be dog adopters to consider our larger breeds we created a campaign about shelter dogs being 1st Class pets! To give these dogs the best chance of a new home adoption fees were reduced to $95 (down from $400).
We took stunning photos of a group of gorgeous big boys and girls to showcase how wonderful it is to have a big dog in your family. Every single large breed dog was adopted during this campaign and we couldn't have been happier!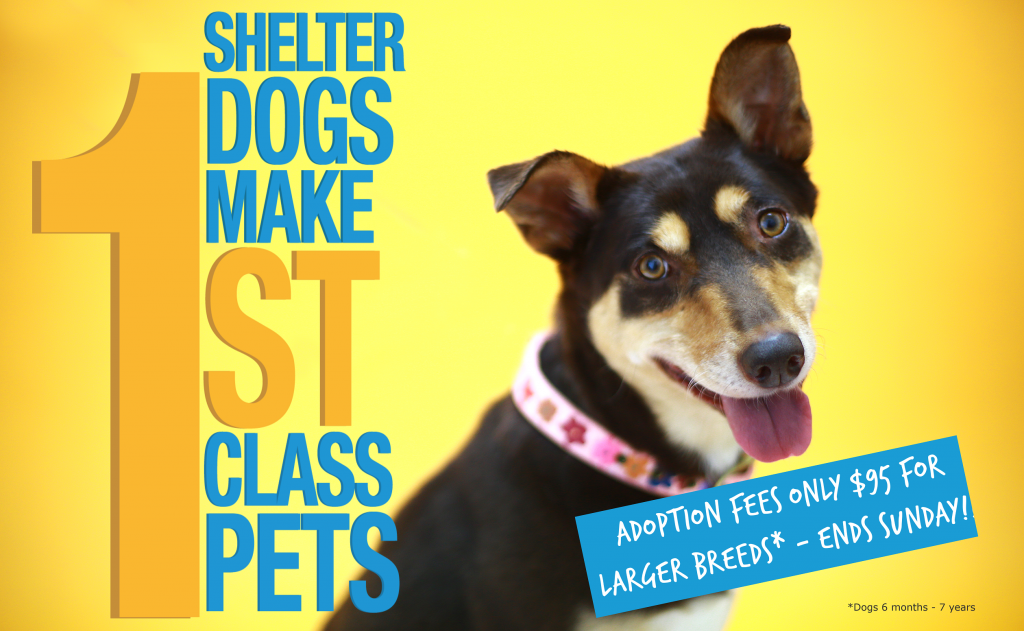 Valentines Day Feb 2020
For the two weeks leading up to Valentines Day we highlighted particular cats who were being overlooked in adoptions by featuring a different one each day as part of a Valentines campaign. Almost all of these cats were adopted including those with special characteristics such as Snowflake who had had to have her little ears trimmed back due to sunburn. A fantastic result!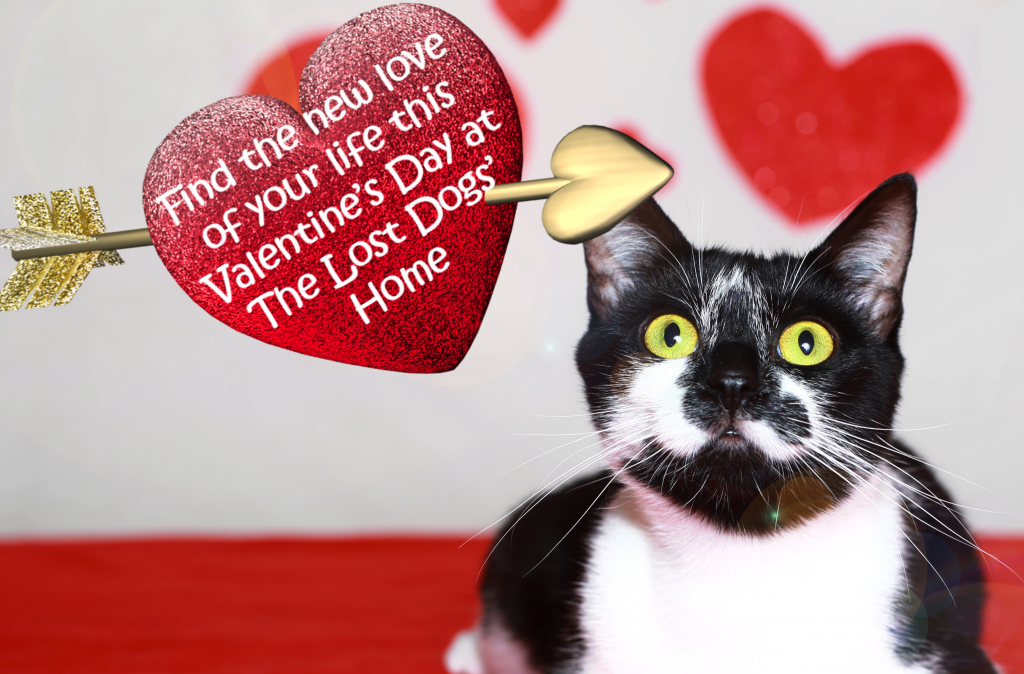 Cattibean: Summer 2019/20
During Summer 19/20 The Lost Dogs' Home resurrected and recrafted a previously successful campaign from recent years called Cattibean Holiday. Cats were renamed for the campaign period reflecting the beautiful islands of the Carribean. Potential adopters were encouraged to come in and adopt for a reduced fee of $50 for all adult cats, the objective being to clear the shelter.
Results were fantastic with a significant spike in adult cat adoption during the period compared to previous years.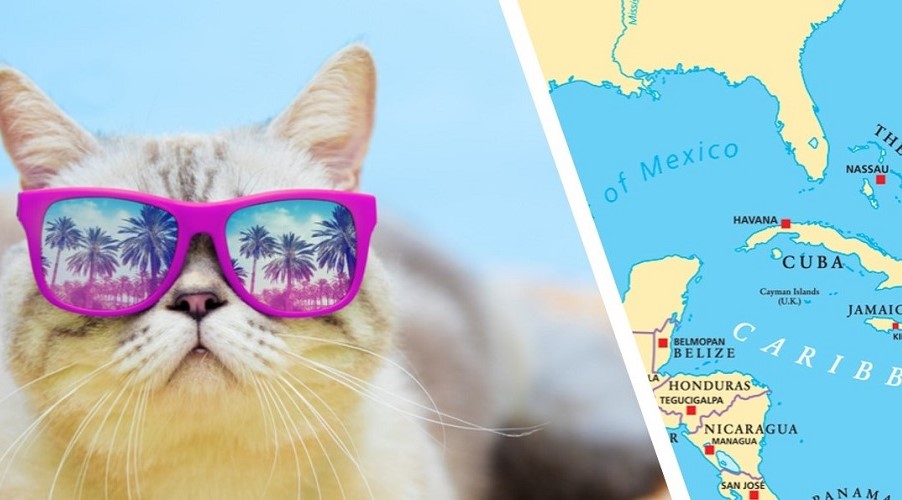 On 4th September 2019, The Lost Dogs' Home created a Swipe Right for Paw-Fection campaign, focusing on finding loving homes for the many, many dogs at the shelter over 20 kilos.
Despite rain and hail, our North Melbourne shelter experienced high visitor numbers during the campaign, as people travelled great distances to meet their 'forever loves". The campaign sends 100 dogs to new homes by the end of September.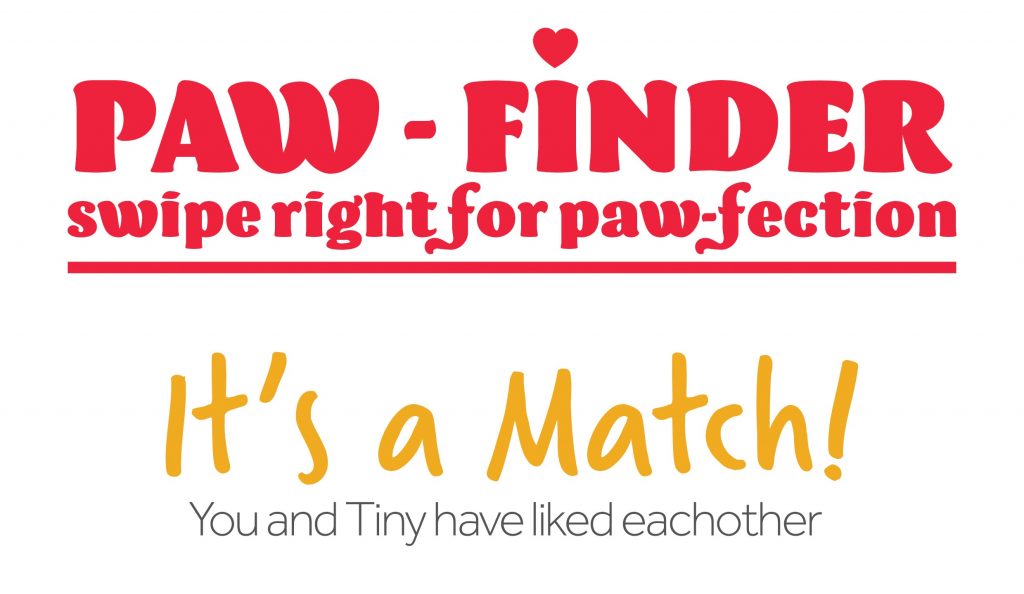 In winter 2017, the Purr Agents were available to adopt for no fee (cats) or half price (kittens) during July, tasked with the mission of keeping their new families warm and cosy.
In just four weeks, 417 Purr Agents were adopted into new homes, including 284 cats and 133 kittens.
The team at the Home is so excited and thankful for the public's response to this adoption campaign.
In summer 2017, an incredible 568 cats and kittens were adopted in just 45 days! 
The Home waived the fee to adopt an adult cat and halving the fee to adopt a kitten. To become eligible cat owners are required to complete the Pet Licence Test.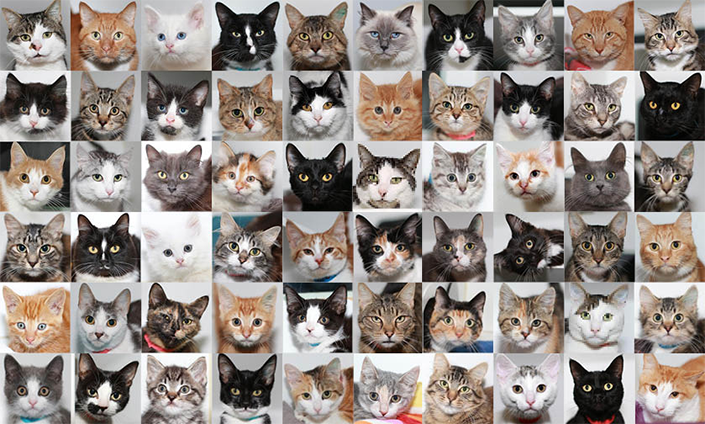 Wait With A Mate
The Lost Dogs' Home wanted to promote dog adoption with a campaign to highlight the fun that can be had through pet ownership. Through a world-first execution this campaign called Wait With A Mate capitalises on the dwell time on railway platforms delivering a heartfelt message and interactive play for the public using a JC Decaux CityLight.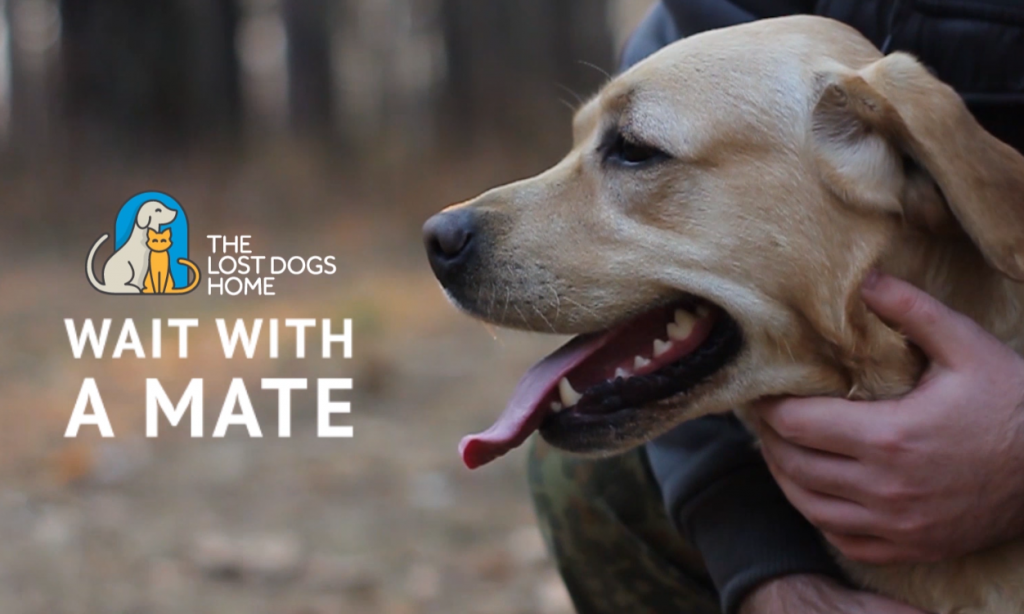 For dogs and cats seven years and older, life is just beginning. With a lot of love to give, these golden oldies can show their new owners that life's better together.
To help our senior dogs and cats find loving homes, The Lost Dogs' Home waived the adoption fees of all senior animals seven years and older. The Home accepts a nominal donation from the adopter at the Home's North Melbourne and Campaspe shelters.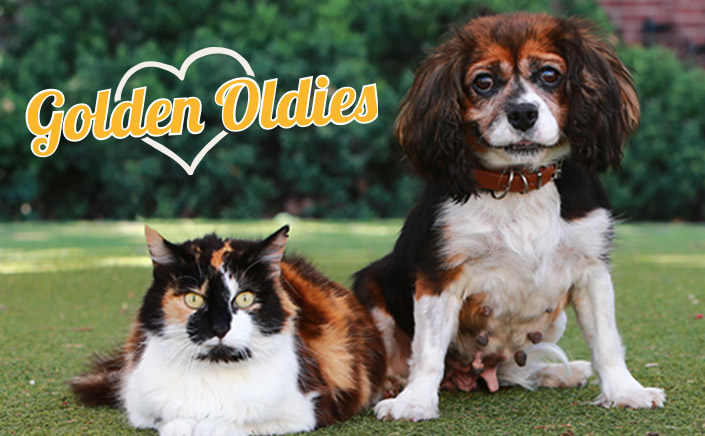 Cats are quite simply the epitome of cool. They're specialists at finding the coolest spots to sit and watch the world go by – and they do so with the quiet conviction which comes with being a cool cat.
In summer 2015 the Home held its Cool Cats campaign. Calling on the potential cat owners of Victoria to take a leaf out of a cat's too-cool-for-school book, we halved the price of and kittens to encourage people to adopt a cat over summer.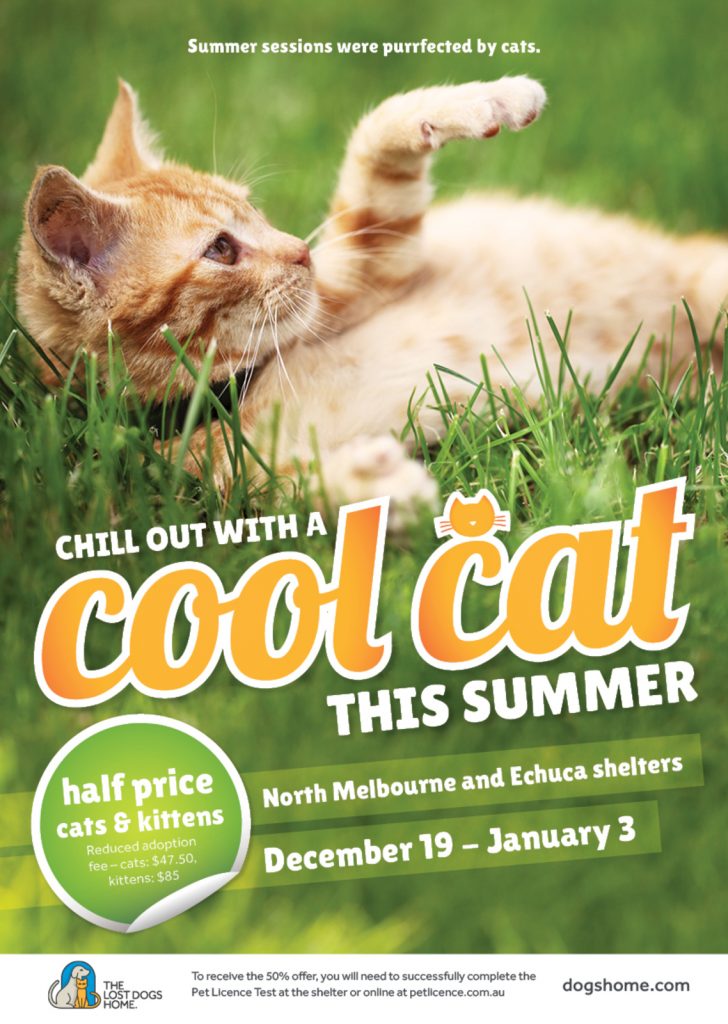 Adopt-A-Thon
In March 2015 The Lost Dogs' Home was faced with an unprecedented number of cats and kittens in our care. With so many felines looking for new homes, the Home needed to make room for the steady flow of cats and kittens coming through its doors. The 2015 Adopt-a-thon campaign was launched. To encourage potential cat owners to find their perfect match at the Home's North Melbourne and Campaspe shelters, cats and kittens had their fees halved for the month of March.
With a goal to find 222 cats and kittens new homes before the end of the month, the Home, with the support of Victorians, completed 311 happy adoptions within the month.
The 2016 Adopt-a-thon sent 393 cats and kitten homes. There was 139 cats and 223 kittens were adopted from our North Melbourne shelter, while 20 cats and 11 kittens were adopted from our Campaspe shelter. The Adopt-A-Thon posted 818 times, reaching more than 106,000 Facebook followers!
To all the cat lovers who adopted, fostered and advocated during our 2016 Adopt-A-Thon, thank you. Without your passion and support, we wouldn't have been able to find homes for these cats and kittens in need.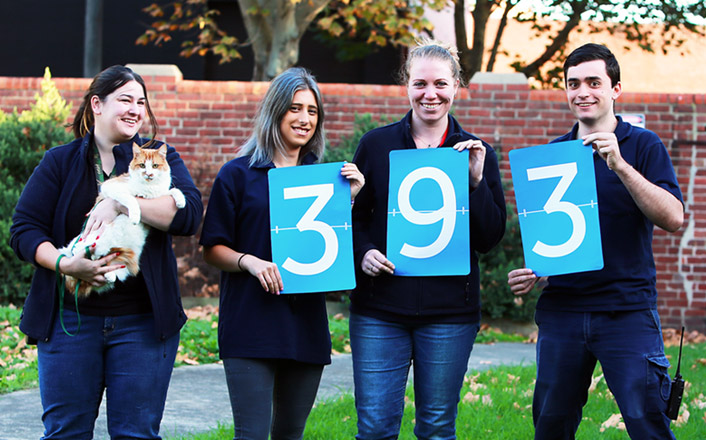 With the Home's North Melbourne and Campaspe shelters bursting at the seams with cats and kittens, the Home launched its Share the Warmth Campaign in winter 2015.
Through the campaign cats the adoption fee for cats six months and over was waived, while the adoption fee for kittens six months and under was halved.
During the campaigns 47 days 218 adult cats and 228 kittens found new homes. The campaign also saw the successful adoption of many cats who had been available for adoption for 100 days or more.