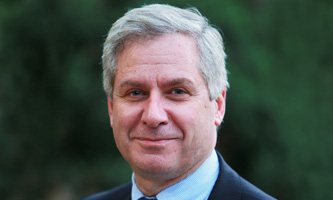 Mr Robert Donato has an extensive background in the telecommunications, services and government outsourcing sectors. Currently General Manager of Sales and Marketing at Tenix Solutions, Robert has held senior positions at Optus, Oracle, Fujitsu, Unisys and Ericsson. As Director at Ericsson, he delivered the first nation-wide 3G/4G mobile communication network to Telstra.
Robert is an accomplished senior executive with successful experience in providing effective strategy, business planning, business development and contract management in challenging, highly regulated government and corporate environments.
Appointed to The Lost Dogs' Home Board in May 2016, Robert also serves as Chair of the Home's Interim Strategy Committee.