Dr. Ton Tancharoen BVSc
Lead Veterinary Surgeon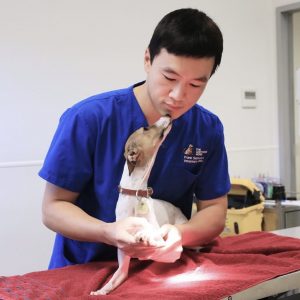 Ton graduated with a Bachelor of Veterinary Science from University of Melbourne in 2010
and joined the Frank Samways team in 2012.
Originally from Thailand, Ton moved to Melbourne to pursue his dream of going to vet school and becoming a veterinary surgeon.
Ton has a special interest in orthopaedic surgery and is highly skilled and experienced in performing complex surgeries both in our private clinic and for our shelter animals.
Ton doesn't have any furry pets, but he does have fish and is also an avid bonsai enthusiast.
In his spare time, Ton enjoys travelling and diving.
Dr. Natalie Fleischmann BVSc (Hons)
Veterinarian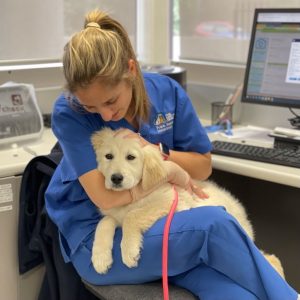 Natalie began her career at The Lost Dogs Home in 2009 after graduating with a Bachelor of Veterinary Science from University of Melbourne.
What she loves most about working at Frank Samways is being able to be part of an amazing team and being exposed to a varied and diverse caseload.
Natalie also really enjoys seeing animals come full circle and return to the clinic
with their new owners after being adopted.
Natalie's special interests include soft tissue surgery and pain management.
When she is not at work, Natalie is a busy mum of 3 boys. She enjoys travelling and spending time with her family.
Dr. Yu Wern Yap BVM BVS MRCVS
Veterinarian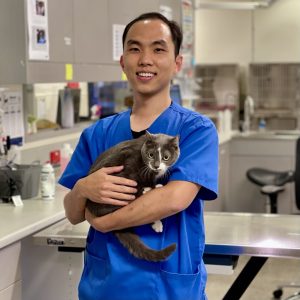 Yu Wern graduated from University of Nottingham UK in 2016 with a Bachelor of
Veterinary Medicine & a Bachelor of Veterinary Surgery.
Yu Wern joined our team in 2021. He enjoys our fast-paced clinic and our wide variety of cases that keeps him engaged.
He also loves the friendly and respectful team and feels that we all share the same goal in providing a high standard of care to the animals.
His special interests include small animal surgery and dentistry.
In his spare time, Yu Wern enjoys caring for his fish, camping, and playing badminton.
Dr. Alex MacLeod BVSc
Veterinarian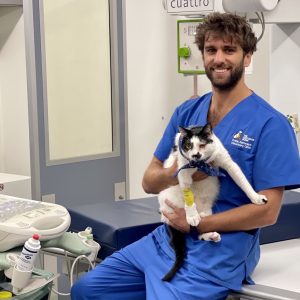 Alex graduated from University of Melbourne with a Bachelor of Veterinary Science in 2012.
Before joining our team in 2022, Alex spent his time working in general practice clinics across Australia, England and spent some time working with community dogs in Sri Lanka and India.
Alex has a keen interest in soft tissue surgery and ultrasound. Alex enjoys treating pets across all life stages.
In his spare time, Alex enjoys staying active and spends his weekends down on the coast or in the Mountains.
Dr. Ashtin Frank DVM
Veterinarian

Originally from the Florida U.S, Ashtin moved to Melbourne almost 8 years ago. She graduated from Melbourne University with a Doctor of Veterinary Medicine in 2021.
Ashtin joined our team in August 2022. She loves that no two days are the same, and every creature and case we see is unique. Ashtin enjoys learning something new every day and really loves problem-solving to help her patients live happy and healthy lives.
Her special interests include shelter medicine, general surgery, and animal behaviour.
Hobbies outside the clinic for Ashtin includes rock climbing, trail running and cycling.
Dr. Leonie Poulter BVSc (Hons) CSAT DipCBST
Veterinarian (Behaviour)
Leonie graduated from University of Melbourne in 1984 with a Bachelor or Veterinary Science.
After working as a shelter veterinarian for many years, Leonie chose to move into the behaviour area of veterinary medicine. She believes that behaviour area is an amazing space to be involved in as it is such a dynamic field with heaps of scientific research, highly skilled behaviour veterinarians and passionate trainers.
When Leonie isn't at work, she enjoys making sourdough bread, bushwalking, K9 Nose Fun Nose works & of course watching way too many behaviour webinars.