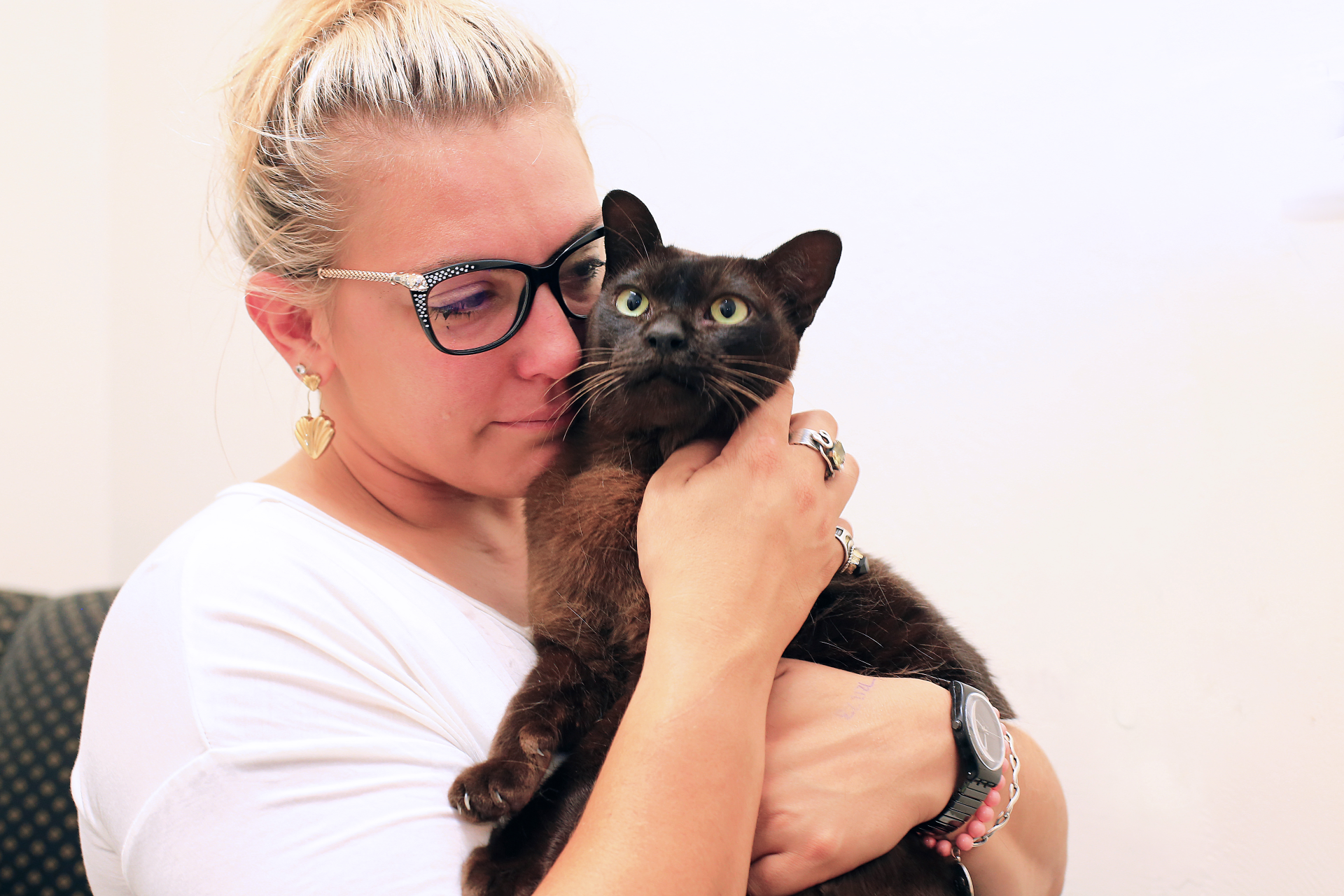 Ace found his way home again after ten long months. Isn't technology a beautiful thing?
Ten months since vanishing from his Brunswick home, Ace the cat was back in the arms of his loving owner, Natasha.
The adventurous 6-year-old Burmese was found wandering in Airport West, more than 10 kilometres away from home. When Ace was brought into The Lost Dogs' Home, we could easily ring his delighted owner Natasha with the news he was safe and sound.
Natasha raced to pick up Ace within an hour.
"This is why we should all get our cats microchipped," said a tearful Natasha. "I've been writing stories for my 3-year-old, who's now 4, to explain what's happened to Ace," smiles Natasha. "One of them had a happy ending where he came home."